Effective tools for hacking Wyber in 2024
What app to choose to hack Viber in 2024
Every day there are stories in the news feed about hacking messengers or social media pages of various media personalities. Hackers who do this have different goals. Some collect dirt on influential people, while others want to know more about their idols' private lives.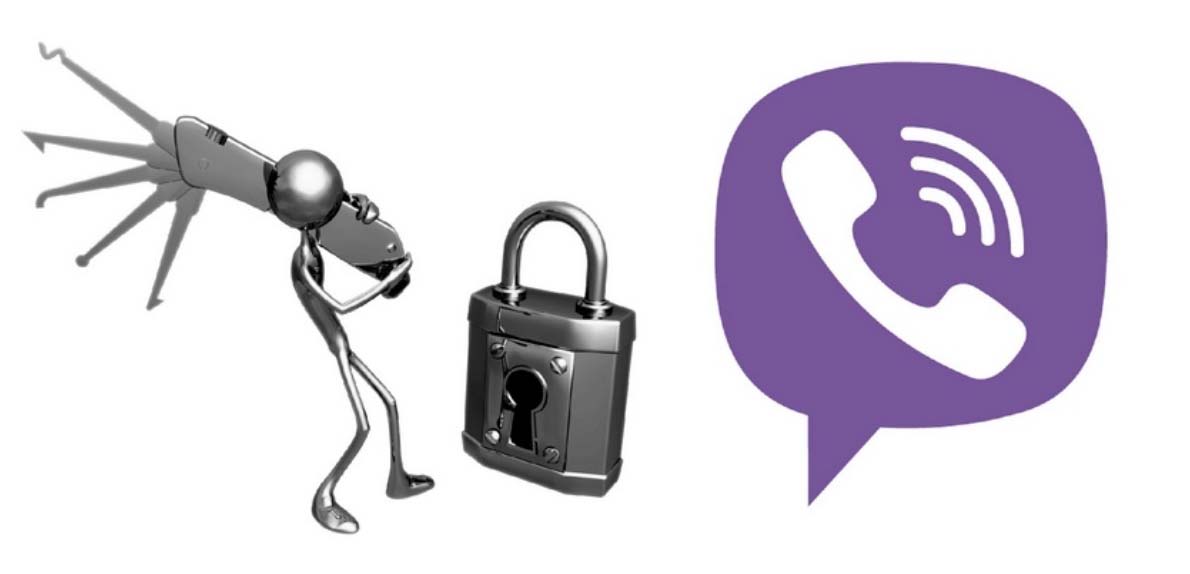 A legitimate question that people have when reading such stories is whether a person without in-depth knowledge of programming can also easily gain access to someone else's account and how in 2024 to find a working tool to hack Viber, Whatsapp, Instagram or other account of interest to the user.
Effective ways to hack Viber in 2024
The first release of Viber was as early as December 2, 2010. The application was developed in programming languages such as Java, C, C++ and Python. And it is the latter two languages that are still the most susceptible to phishing attacks. I assume that many of my readers have encountered such phishing attempts on more than one occasion.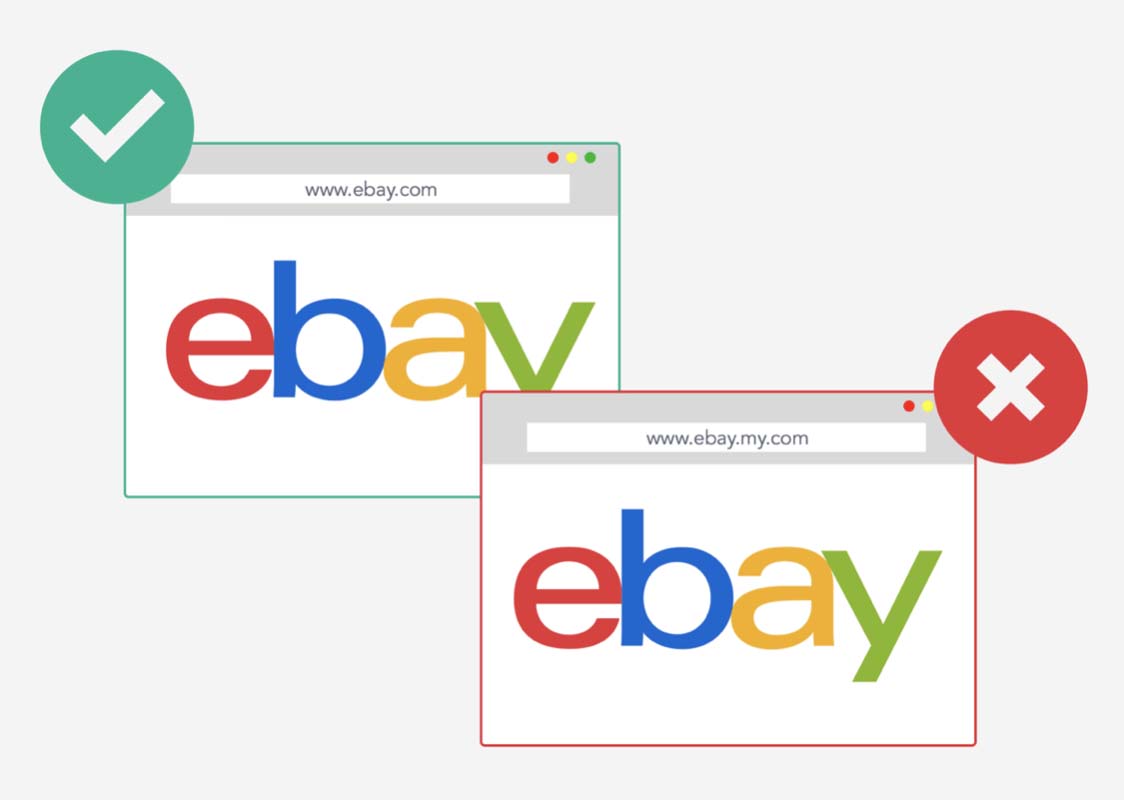 The screenshot shows an example of a phishing attempt when instead of the company's official site an exact copy of the site opens, but with a slightly modified address. Usually hackers send out links to such resources in private messages in the hope that the user will go to the site and give the attackers access to all of their data.
But phishing is not the only tool of hackers. Moreover, in recent years, it is considered the least effective. So what workable way to hack Viber can be found in 2024?
The answer to the question depends directly on what your goals are for hacking other people's accounts. If you need to keep an eye on your children, you can easily use parental control applications. But if you want to read the correspondence of a spouse, colleague, or business partner, you need to be much more careful.
Choosing a hacking app for Viber in 2024
As I wrote above, here everything depends on whose account you are going to hack. For example, to get access to a child's correspondence, all you need to do is install a program like Android Monitor, Reptilicus, or NeoSpy on his phone. All of them are installed on smartphones with accounts that need to be hacked, where they work in the background. You, in turn, will be able to log into the software interface from any device (computer, tablet or smartphone) and find out everything about the user's activity over the past period.
To read the correspondence of business partners, investors, or competitors, no programs that require pre-installation will work for you. After all, the desired user's phone is unlikely to be available to you for at least 10-15 minutes. Moreover, third-party software can be easily detected and deleted by a person, which will not allow you to continue reading the correspondence of interest.
But you can use a little trick to monitor your employees' activity. Give people in key positions new smartphones with pre-installed spyware and require employees to use only these gadgets during working hours. Of course, there are costs associated with such a plan. But that way you'll know exactly what your employees are doing during work hours, where they are, who they're texting and calling, what they're talking about.
Checking the other half
If you have a trusting relationship with your spouse, you can easily pick up their phone and read the messages that interest you. It is also possible to enter the web-version of Viber and scan the QR-code, appeared on the monitor, with the phone of the other half. Such variant allows reading your correspondence at any time and watching all the messages in the online mode.
Restore information from your old Viber account
The easiest way to recover lost data is for those who linked an email address when registering an account. This way you can restore all your information - just enter the same email address as you did before when registering a new account, and restore the backup by selecting the appropriate option in the settings.
Universal hacking tool for Viber
If the above methods were as easy to implement as their description, users would not look for other effective ways to hack the messenger.
But children these days are often much smarter than their parents when it comes to computer security. So they can easily detect parental control programs and bypass them.
Business partners and competitors rarely leave their phones unattended and do not allow strangers to poke around in their correspondence. Company employees can use their own phones to communicate secretly, and use company-issued gadgets to deal only with work-related issues.
The other half, if she cannot boast of her fidelity and honesty, will never entrust her phone to her partner. And any compromising messages will instantly disappear from all accounts.
It's not always possible to restore information from an old account. There may well be another email account that you haven't had access to for a long time, or Viber security will suspect fraud in your request and block your access to past backups.
In general, there are a huge number of reasons why hacking Viber one way or another will not be appropriate. But you can always find an effective tool that will help you get access to the data of interest without too much difficulty.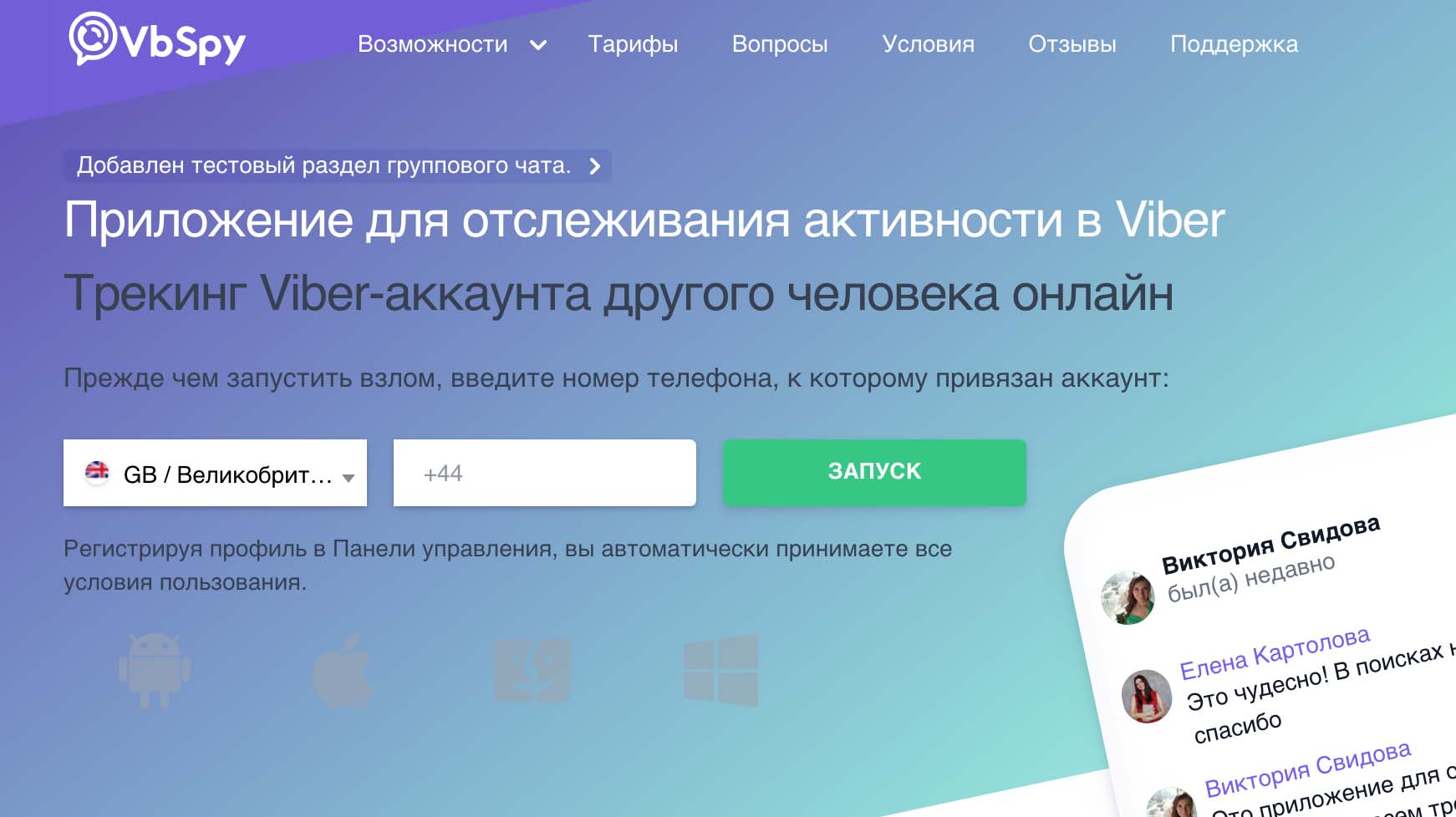 I usually use VBSpy in my work. This is an online application that allows you to remotely access any account just by knowing the phone number of the desired user.
According to my personal observations, every tenth to twelfth hack is unsuccessful. But when trying to access it again, the application almost always gives the desired result. The only condition is that the hack attempt should not be repeated immediately, but after some time (about 30-90 minutes).
To date, I can confidently call VBSpy the most effective and easy way to hack Viber. Given that the program does everything automatically, and the process of collecting information does not take more than 15-20 minutes, the presented application is also the fastest tool for obtaining data of the hacked Viber account.