This is the easiest and most effective method that allowed me to spy on my other half in Viber. It takes just a few minutes to get all the information about the actions of a spouse in messenger - to find out with whom and about what the person corresponds, what location coordinates, with whom and when they talk and what media files they send.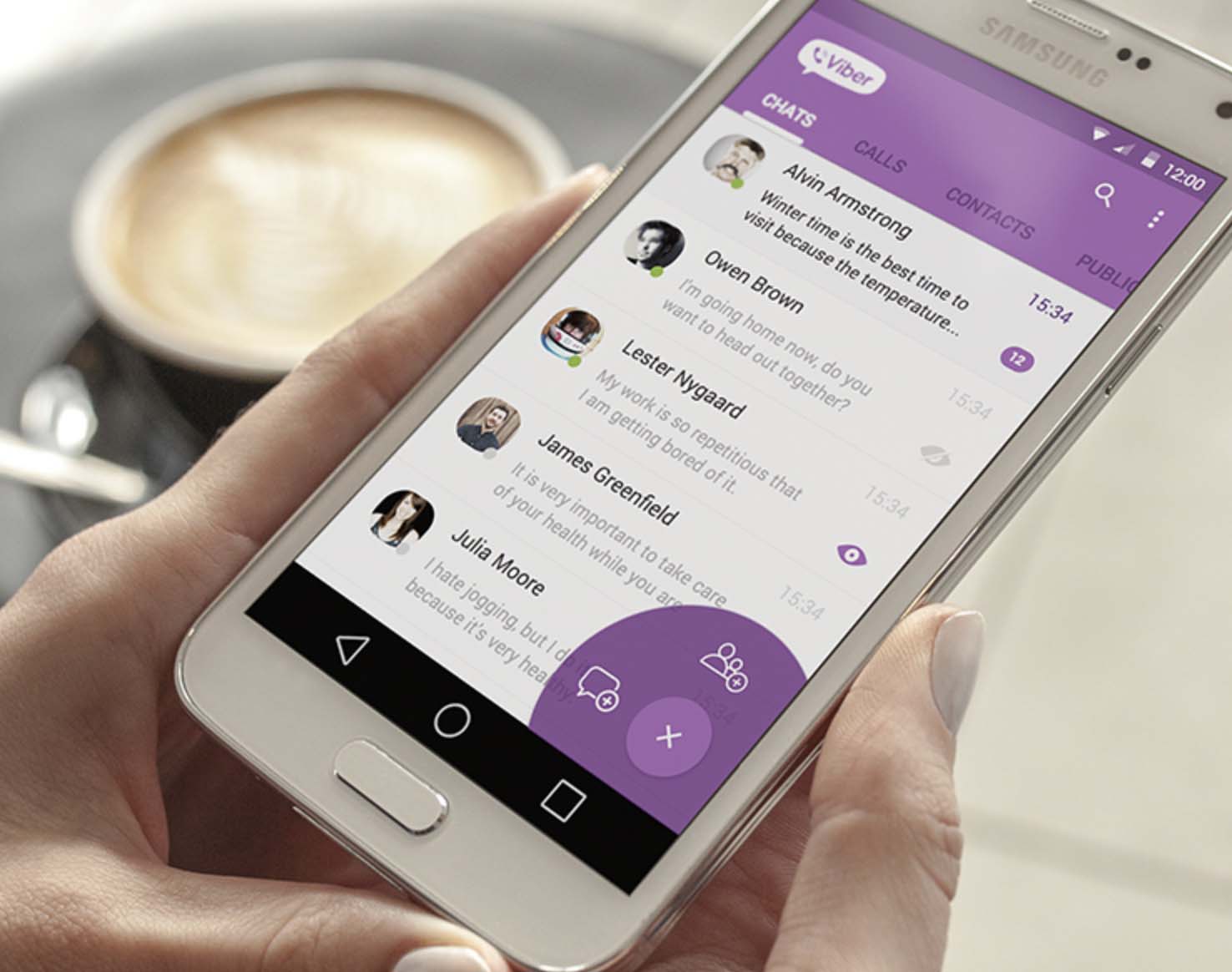 How to find out who your spouse is communicating with in Viber
The main vulnerability of Viber is that the messenger saves all data on user actions on its servers. This includes deleted messages and calls, unencrypted dialogs from private chats, full lists of friends, groups, communities and saved contacts.
You can get this kind of information by logging into the account of the person of interest, backing it up, and sending it to yourself. But it's pretty hard to do that just by taking your loved one's phone. After all, your significant other will probably notice that you're trying to spy on her. And this is sure to lead to a clarification of the relationship and a grand scandal. Therefore, it is better to spy on your spouse is removed.
How I spied on my significant other on Viber
To begin with, I registered on the VBSpy online application site. To do this, I created a new email account. I used the easiest password for it, because I only needed the email address once to register on the website. By the way, VBSpy does not send any mail notifications and does not ask for confirmation of the address. That's why after creating the mail you can forget about it forever (now you only need its address to log into the application).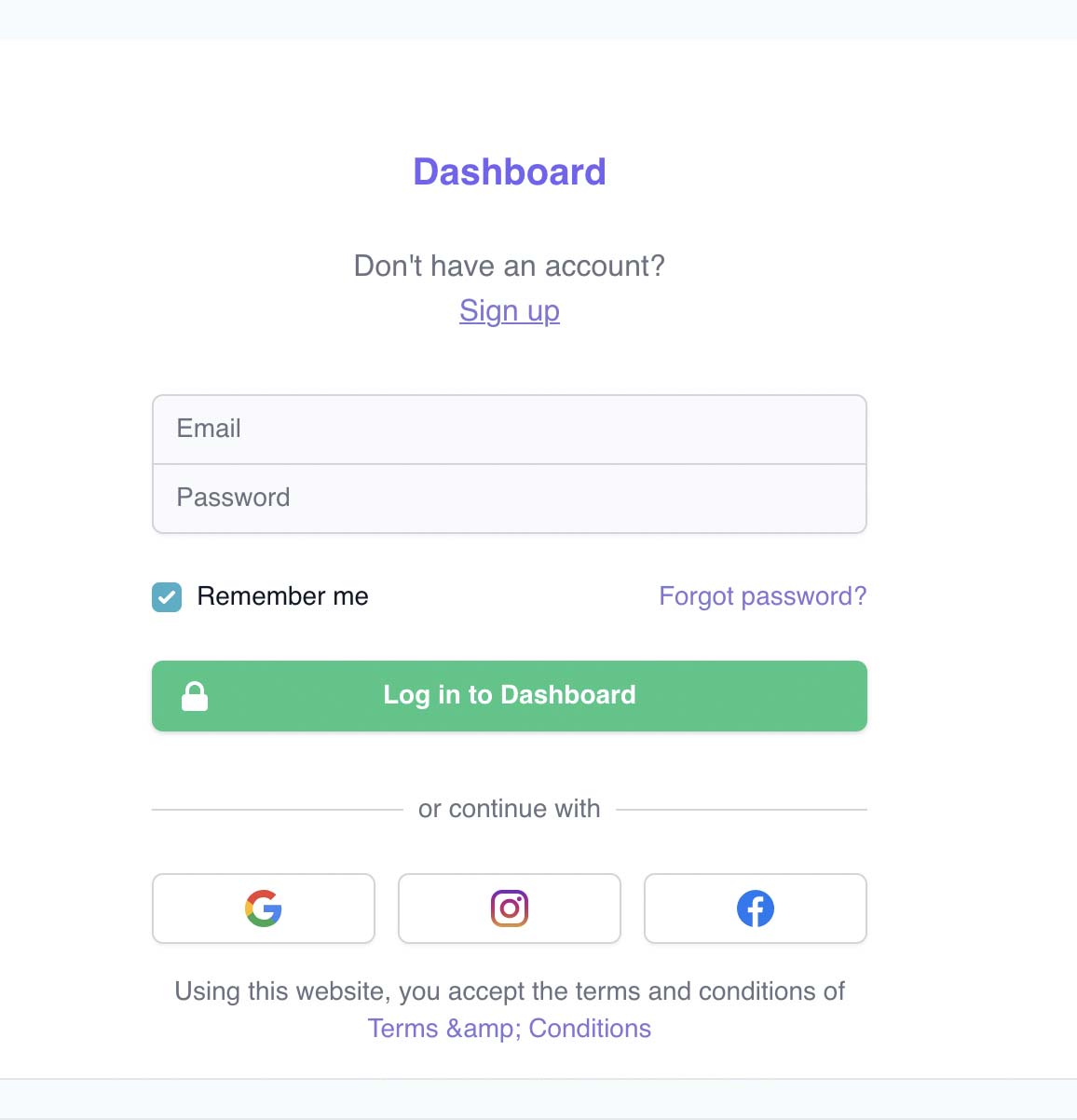 When you create an account on the site, I recommend that you create a password that is as complex as possible. In addition, I advise you to stop saving it in your browser right away. Such actions in case of emergencies will help maintain complete anonymity and not in any way give your actions to your spouse.
Another tip I saw on the app site and now always follow is to click the "Logout" button after each session with the software. In this case, even if you forget to clear your browser history, when you go to the VBSpy website, a loved one will not be able to see your actions in the online application. And, therefore, they won't know that you're spying on them.
What I did to learn more about my spouse's personal life
After registering I was given access to my personal account and the full history of my actions in the application. So far there was nothing here, but when I started working with the software, all information about the hacked account was saved in my personal account. This allowed me to access it at a convenient moment and not to store the collected information on my personal computer.
In your personal account, you can track the status of your wallet and bonus account, view available accounts, and keep track of the current locations of phones that have already been accessed.
I would like to point out that the app is not free, but it allows you to participate in an affiliate program and pay for the use of bonus points. I did not use this opportunity, as I wanted to get to my spouse's correspondence as quickly as possible. But if you want to save money, the affiliate link will give you that opportunity.
I replenished my wallet before the hacking session started, as I knew about this application from my friends for a long time and was sure that the transferred amount would not go anywhere.
After that, I entered my wife's phone number, to which her Viber account was tied, and started the hacking session. The result took me only 5-7 minutes, which seemed very fast, because one of my colleagues, when he was talking about VBSpy, said that it took him almost 20 minutes to crack his partner's account with that software. But here, I guess, it all depends on the server load and the number of active users at a certain point in time.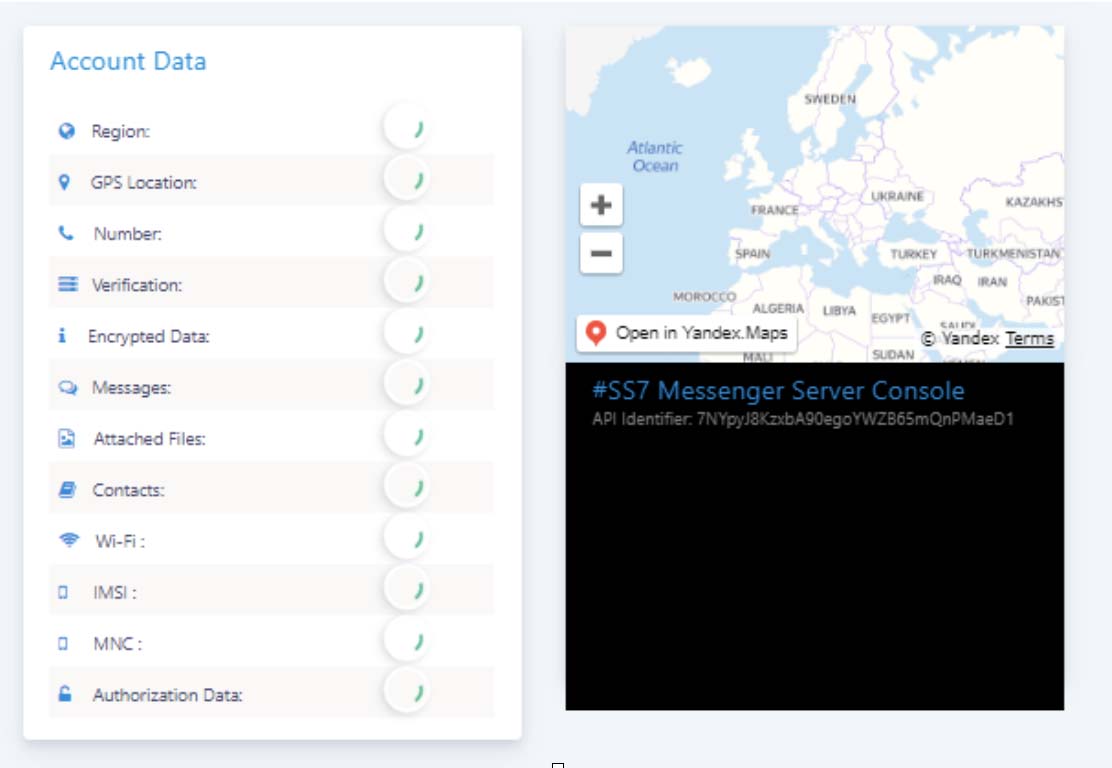 I will not show you exactly what data I received, as it contains confidential information about my wife. I will only say that during the hack the software gave out information that was completely consistent with reality.
After the session ended, a link to the user data archive appeared on the screen. When I clicked on it, the program offered to debit the required amount from my account. I assume that if there is no money on the account, the software will ask me to deposit the missing funds and only then will allow me to download the archive.
The information collected by VBSpy I downloaded and watched already at work, so that on the home computer in no case any traces of spy activity remained. The collected archive of my wife's actions in Viber weighed 1.71 Gb and downloaded to a PC just a couple of minutes (I think more time took him to unpack). So I want to warn you, if you are going to hack someone from your phone or tablet, make sure you have enough free space on your gadget, and there is a software that allows you to view the archived data.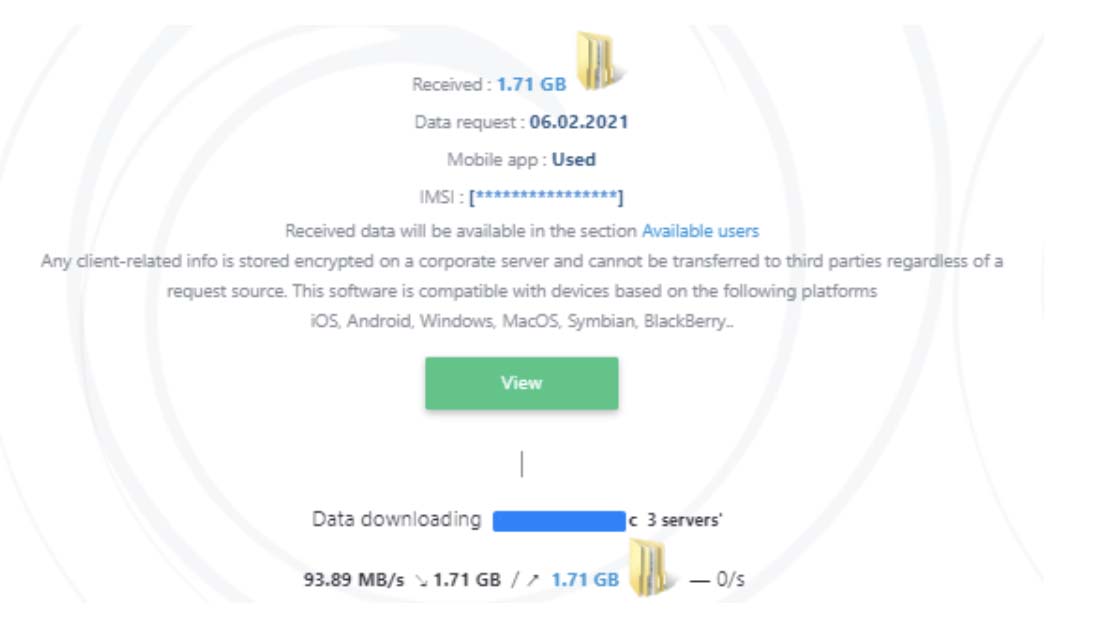 Immediately after the hack, the current coordinates of the device with the target account became available in my personal cabinet. Therefore, I think, except for reading other people's correspondence in Viber, VBSpy can also be used to find people, stolen or lost smartphones, to monitor children or elderly relatives who suffer from memory problems and can get lost even in a familiar neighborhood.
What I learned about my spouse
The archive I received contained complete information about who exactly my wife was calling and when, how much she was talking to, what messages, photos and videos she was sending and receiving, and where she had been (there was a map with all the GPS coordinates saved in the messenger). I also got access to my wife's contact list, her subscriptions, groups and communities she was a member of. In general, I found out everything about what my other half was doing in Viber.
Unfortunately, my fears were confirmed and my wife was not really open enough with me. But her secret turned out to be not another man, as I had assumed, but temporary difficulties with her sister. All in all, this information pleased me. Therefore, I am satisfied that I decided to take such a step and started spying on my wife, instead of torturing myself with unnecessary suspicions and ruining family relations.